About Us
Welcome to Mediteránea, where the beauty of the Mediterranean comes to life through our handcrafted products for the home. We are more than a brand; we are a celebration of the unique traditions, colors and flavors of this fascinating region. Each of our items is a hand-crafted masterpiece, shaped with passion by skilled local artisans who have been passing down ancient techniques for generations.
At Mediteránea, we believe in timeless elegance and natural simplicity. Each piece in our assortment is an ode to the craftsmanship, history and hospitality of the Mediterranean. Every detail is lovingly cared for, from the careful selection of materials to the precision of workmanship, ensuring that each product carries the authentic essence of this beautiful region.
Our mission is to transform your home into a haven of serenity and beauty, offering you not just objects, but true experiences. Each Mediteránea item is a journey through the picturesque landscapes, warm traditions, and timeless art of the Mediterranean.
Join us on this journey and discover the harmony, elegance and warm hospitality of the Mediterranean, right in your own home. Welcome to Mediteránea, where the love of the Mediterranean takes shape in every creation.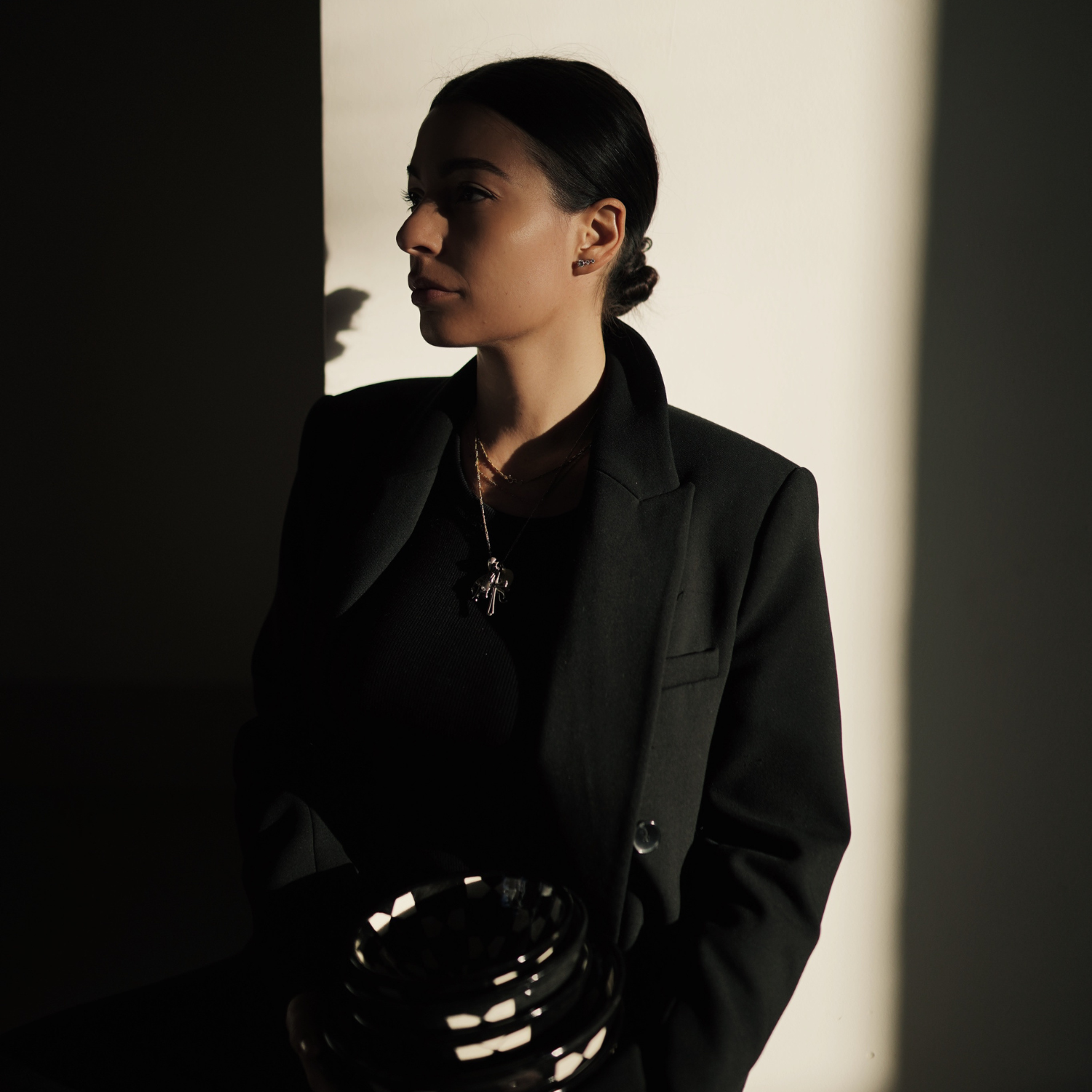 Mediteranea was founded in 2021 by Valentina Spano.


Valentina Spano, born in 1989, graduated in Interior Design at IED in 2011. She immediately started working alongside Vincenzo Dascanio in the luxury events sector as a designer and producer.
She gained experience in interior design by following the development of the Frette At Home by Frette collection by identifying trends and defining the brand's style. After the experience in the product she approached the work of purchase first for Westwing.it and then for Shoppable.it. In 2021, driven by her passion for the Mediterranean and interior design, she founded Mediteránea with the aim of exporting the value of the Mediterranean home to the world in search of handmade home decor and lifestyle products.

Our brand is an invitation to slow down, awaken your senses and reconnect with simplicity. From our expeditions to the most fascinating Mediterranean destinations, we design unique handmade products for your mind, body and soul.
PRESS