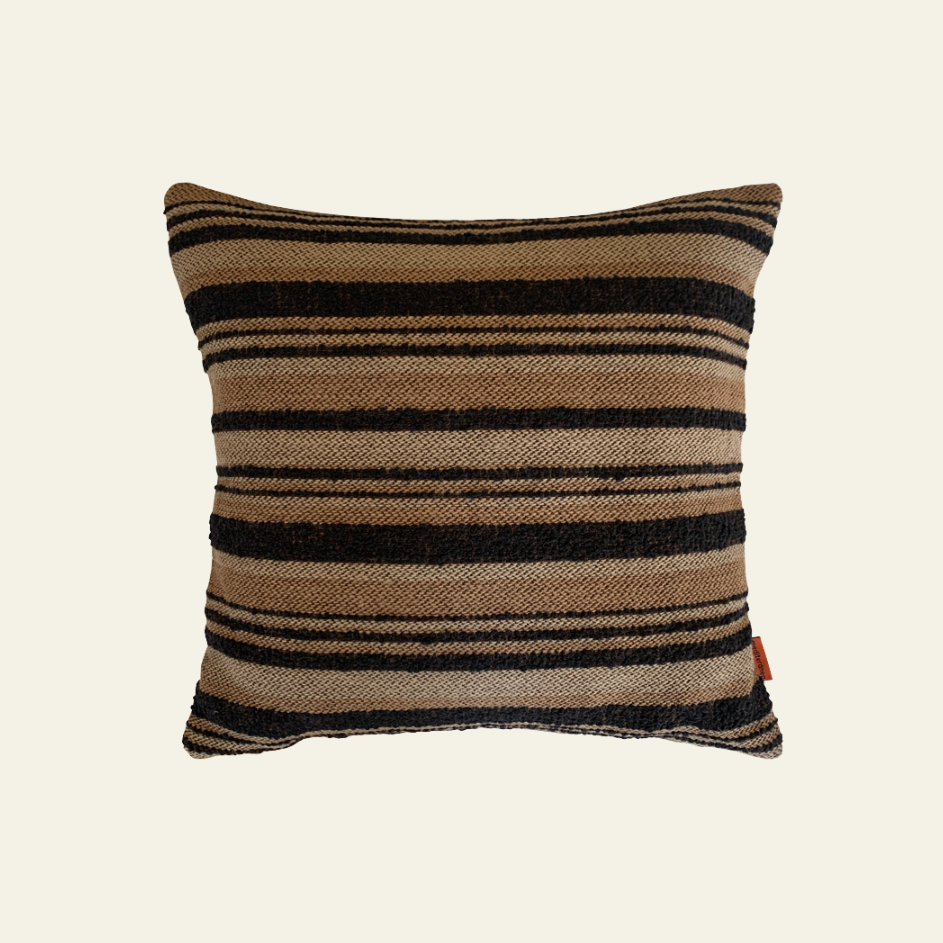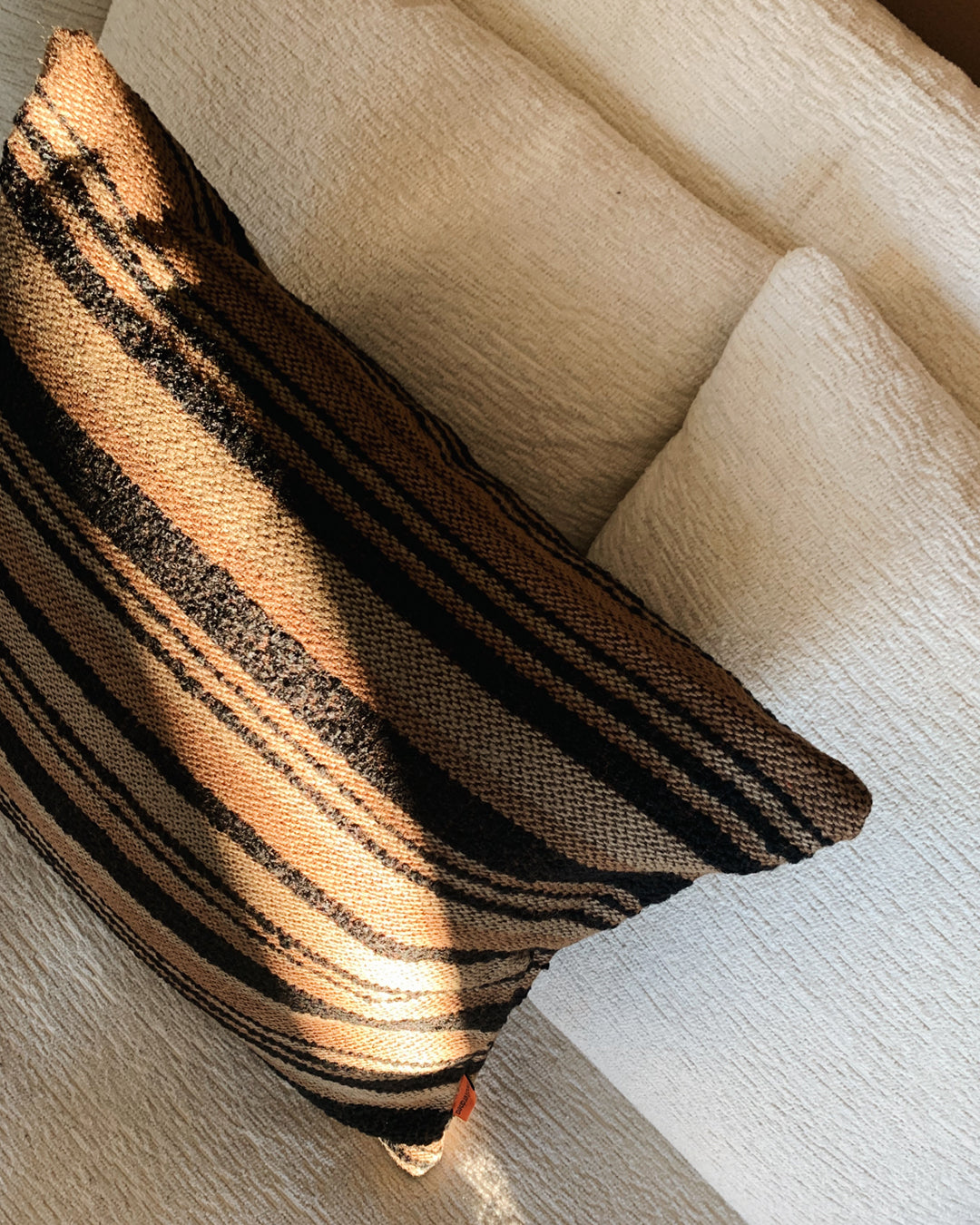 Gitane Cushion Cover
---
Indulge in the tactile artistry of the Gitane Cushion Cover, a stunning creation handmade in Italy. Crafted from the finest Italian wool, this Boucle wool cushion cover is not just an accessory; it's an embodiment of sophistication and warmth. Its striking brown and black stripes draw inspiration from the seasons of autumn and winter, evoking the ever-changing landscapes. The 100% wool fabric promises cozy comfort during chilly months, making it a poetic addition to your home decor. Embrace the abstract beauty of this Gitane Cushion Cover, and let it transform your space into a work of art.
Handmade object, each difference is synonymous of authenticity.
Size
50x50 cm

Material
100% Wool

Care

Hand wash

Iron up to 148°C
Handmade in Italy
For any order over 100€, receive a Mediteranea canvas tote bag.