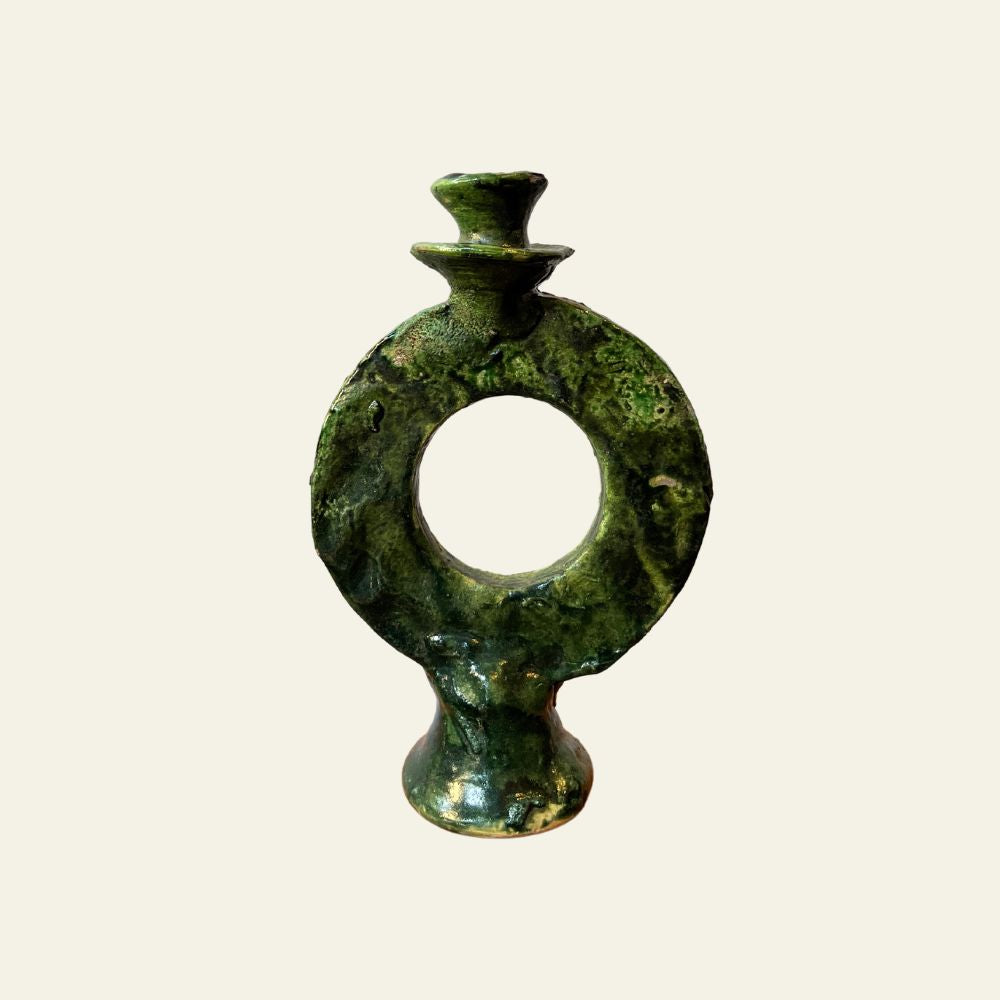 Tamegroute Candle Holder
---
Crafted by skilled hands in Morocco, the Tamegrout Candle Holder is an authentic masterpiece in green glazed ceramic. Its round silhouette with a single candleholder is a fusion of form and function — a symphony of artistry for your mantel, shelf, or dining table. Add a touch of Moroccan glamour to your Christmas or everyday decor and let the Tamegrout Candle Holder light up your space with artistic allure. Illuminate your world with Mediterranean handcrafted elegance.

Made by hand, every difference is synonymous with authenticity.

Dimensions
20 x H 31 cm

Material
Clay

Handmade in Morocco
For any order over 100€, receive a Mediteranea canvas tote bag.