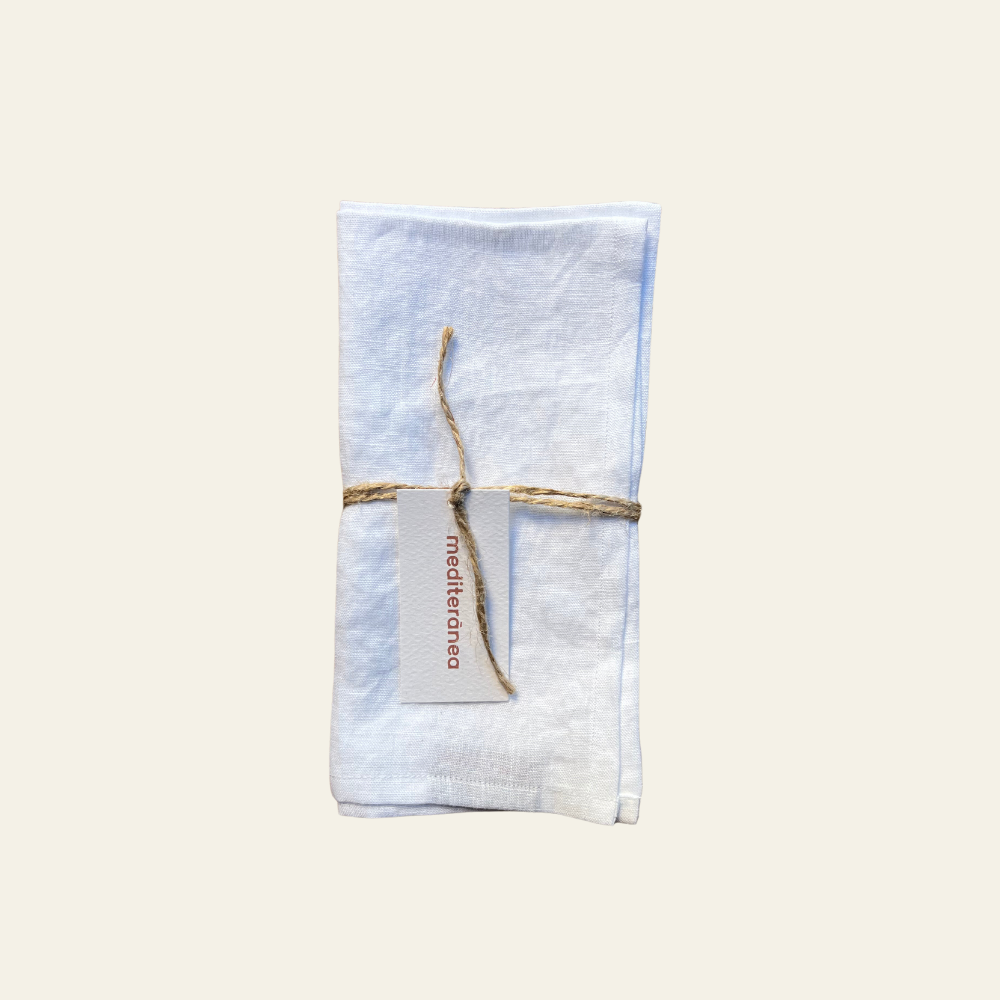 Linen Napkins (Set of 2)
---
Envelop your table in elegance with our pair of linen napkins— exquisite creations meticulously handcrafted in Italy. Each fold, each stitch, is a brushstroke of love and care, offering not just impeccable quality but an expression of timeless refinement. Available in shades of terracotta, black, white, ecru, and green, these napkins are more than table decor; they're a poetic embrace of authentic Italian craftsmanship. Whether for an intimate gathering or a grand occasion, choose our linen napkins and bring artistry to your table.
Handmade product, every little difference is synonymous with authenticity.
Size
45 x 45 cm

Material
100% Linen
Machine wash max 60°C
Do not bleach

Handmade in Italy
For any order over 100€, receive a Mediteranea canvas tote bag.